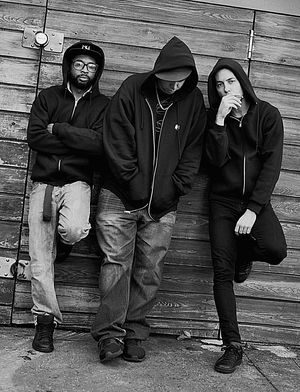 About
Sistine Criminals are an American multi-genre electronic group based out of New York City. Originally formed in Boston at Berklee College of Music, the group features Grammy winning saxophonist/keyboardist and co-founder Aaron Burnett, acclaimed drummer/author/producer and co-founder Greg "ThisIsTorch" Sgrulloni along with veteran bass player, cellist and composer Nick Jozwiak. Considered first and foremost a live band inspired by electronic music, Sistine Criminals' hybrid electro-acoustic sound draws influences from styles such as jungle/drum n bass, trap, techno, juke, and IDM. They self describe their sound as "Squarepusher meets Metro Boomin' meets John Coltrane." When performing or recording, the band combines live instrumentation (consisting of drums, saxophone, bass and keys) with a refined set-up consisting of electronics, laptop computers and live programming. 
Having been a staple of the Brooklyn underground music scene for sometime, the Sistine Criminals has performed at events ranging from late night underground warehouse raves to secret boat parties, music festivals and 'Burning Man' events. They have also been known to draw crowds to impromptu busking performances on the streets and subways of NYC where they could be discovered at their most grittiest and rawest form (often as a drum and sax duo). As a band, Sistine Criminals have shared the stage with the likes of Method Man, Prodigy (Mobb Deep), Miho Hitori (Gorillaz), KJ Sawka (Pendulum, Illenium), DJ Pony, Break Science, The New Deal and many others. 
Members of the band have also worked with notable artists and producers such as Grammy winning artist Esperanza Spalding, Rudimental, Conspirator (The Disco Biscuits), Gryffin, Brockett Parsons (Lady Gaga), Darude, DJ Jazzy Jay, Big Gigantic, Jerry Barnes (CHIC), Henry "Cirkut" Walter (Britney Spears, Rihanna) and Kim Thompson (Beyonce) as well as making appearances on network television. 
Some notable Sistine Criminals performances worth mentioning are those that took place at Brooklyn venue, The Flat (now closed), with renowned comedian Hannibal Buress during the summer of 2014. In addition to discovering the Sistine Criminals, it was during the bands residency at The Flat that the famous comedian debuted his infamous 'Bill Cosby Joke' during the bands set break. Sistine Criminals were soon invited on as musical guest for a comedy show at Brooklyn venue, The Knitting Factory, hosted by comedian Hannibal Buress. 
Currently, Sistine Criminals are working on their up-and-coming release "Strange Children" under ThisIsTorch Records. Singles from the release will first be available for streaming starting in 2020 and periodically through 2021.
testimonials
"

Mile-a-minute jungle breakbeats that you'd assume were programmed specifically to sound inhuman if you weren't right there watching it all unfold... all around a combination of finesse and urgency..."
— The Village Voice
"

Only in the presence of JoJo Mayer have I seen a purely acoustic band create such hot music in this genre. "
— J. Trimarco
"

The Sistine Criminals create lusher textures and richer rhythms than a single DJ could possibly produce."
— FreakJams
"

All around, a combination of finesse and urgency that suggests well-schooled jazz musicians who quite sensibly decided they prefer the bitches and drugs of the rock world. " - Vijith Assar
— The Village Voice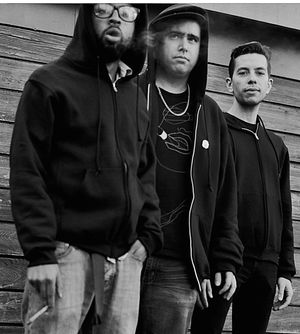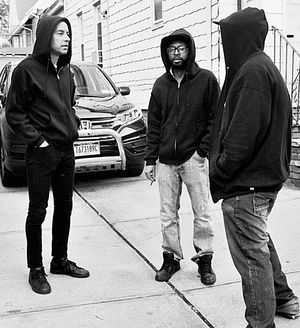 photos